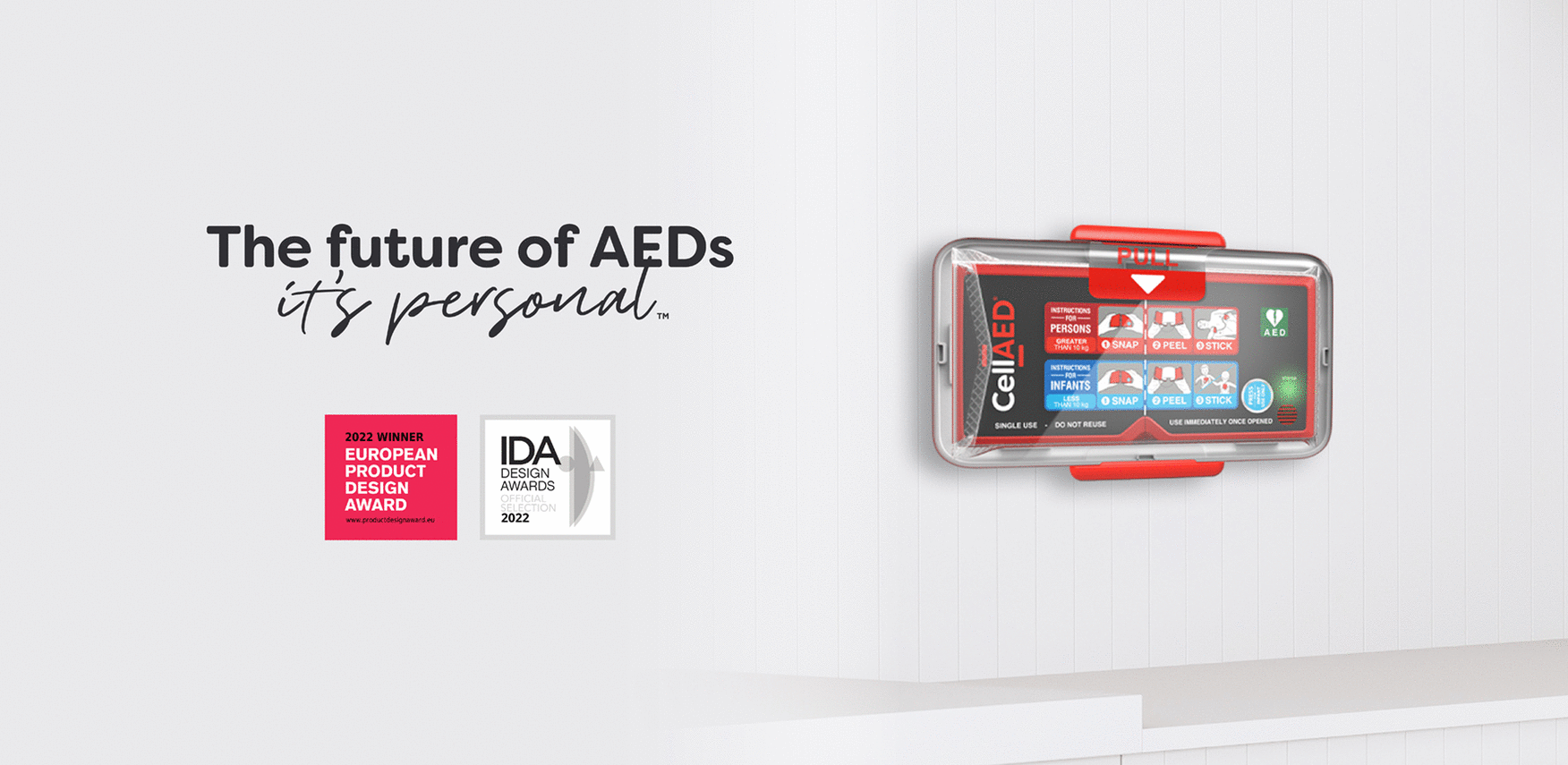 We're here
to save lives
Be one of the first to access CellAED® the world's first handheld, smart, personal defibrillator.
At Rapid Response Revival we are bringing this game-changing defibrillator to the world and to where it's needed most – in the home.
Rapid defibrillation is the only effective treatment for sudden cardiac arrest. With CellAED®, you can be prepared to help the people you love in the event of a sudden cardiac arrest.
THE IMAGE SHOWN WITHOUT PROTECTIVE CASE.
ONLY OPEN IN EMERGENCY.
CellAED® life-saving technology
in the palm of your hand
Snap Peel Stick® to apply in seconds
Between 7 and 9 million people die from sudden cardiac arrest each year.5 It kills quickly. Too many people die at home because they don't receive defibrillation in time.
This does not need to be you or your family.
Before now, AEDs (automated external defibrillator) were too expensive for families to own, and for businesses and communities to make defibrillators available everywhere they're needed.
With CellAED®, we have solved this problem. Not only is our AED easy to use and carry, it is also more affordable for home, community and business use.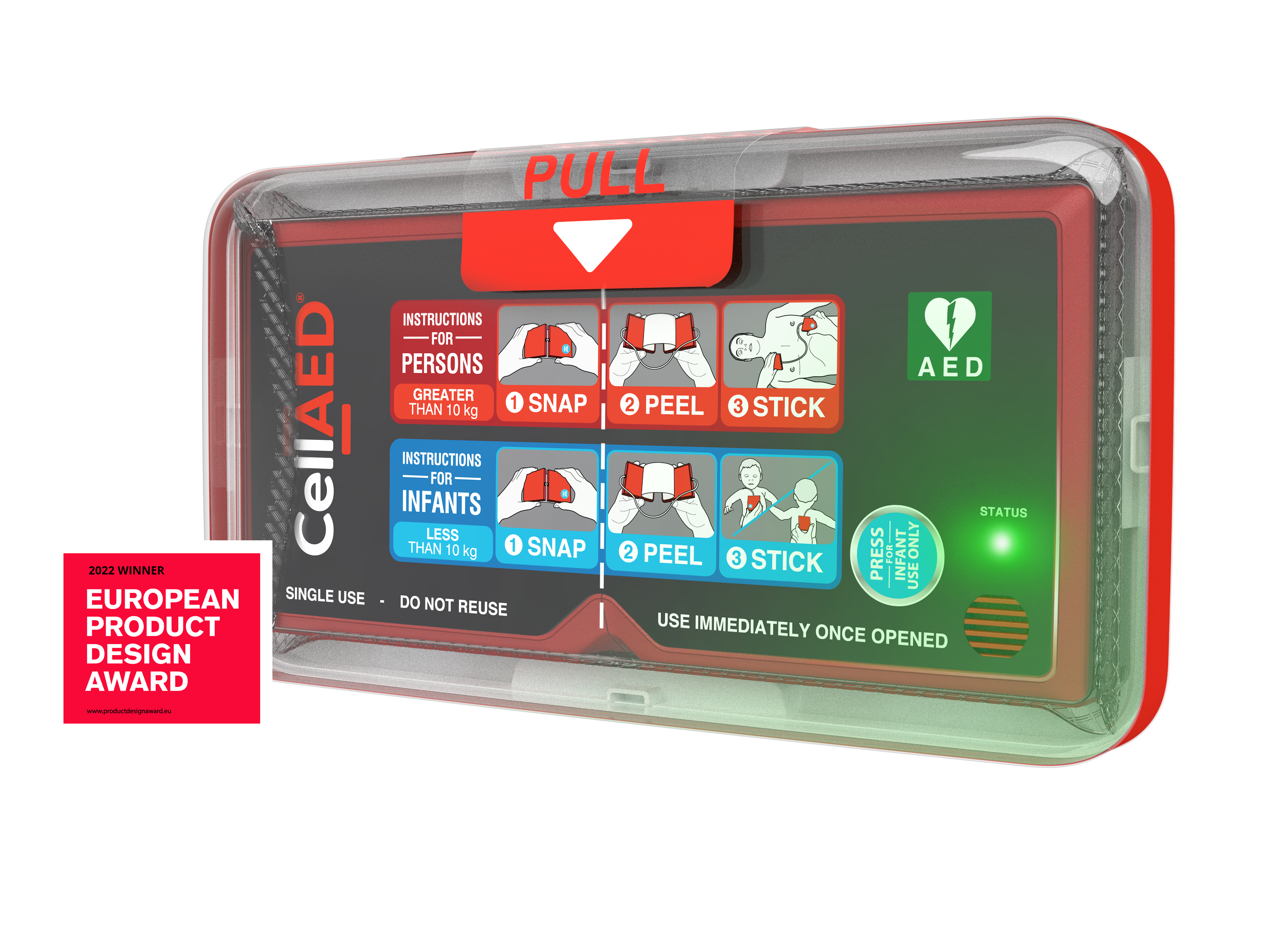 Where is your
nearest defibrillator?
Rapid defibrillation saves lives.
The chances of surviving sudden cardiac arrest drop by 10 per cent for every minute CPR and defibrillation is delayed.3,4
The decision you make today to reserve your CellAED® could save the life of someone you love. CellAED® is designed to help you act quickly and effectively to save a life from sudden cardiac arrest.
Through high-tech medical, engineering and design innovation, we are breaking down the barriers to accessing the life-saving tools you need to act in time.
Be prepared with CellAED® in your home
Time is everythingTM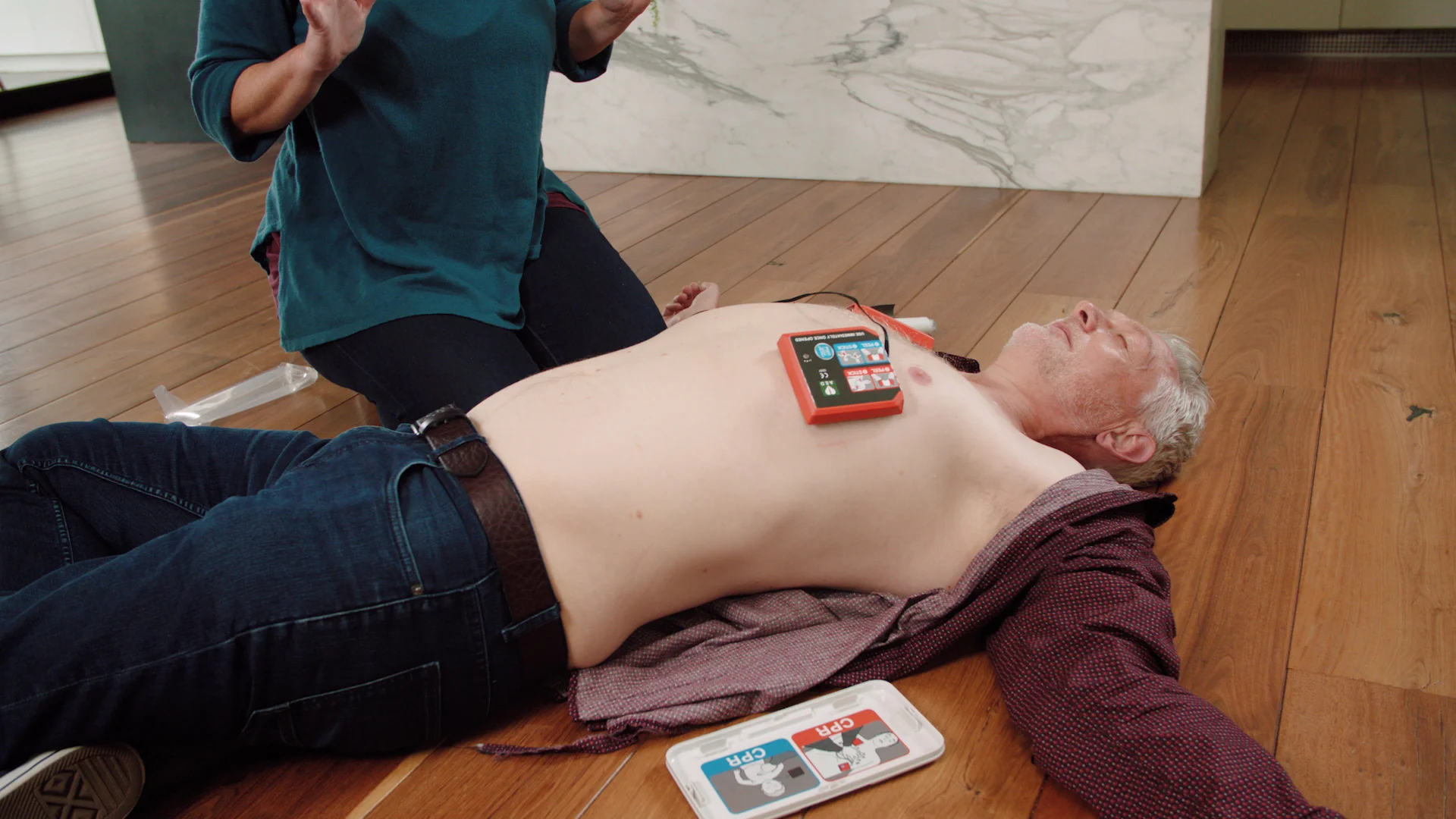 Our
Foundation
Partners