Graphics show how to apply the device on both adults and infants.
A perforated label marks the place for easy snap activation.
Audio speaker gives instruction on what to do, every step of the way.
Infant mode button for use on infants weighing less than 10kg.
Length: 19.6 cm Width: 9.3 cm Depth: 1.7 cm Weight: 450 g including protective case
LED indicator with periodic blinking showing the status of the device.
SPECIFICATIONS ARE SUBJECT TO CHANGE WITHOUT NOTICE AND MAY VARY IN DIFFERENT COUNTRIES AND REGIONS.
THE IMAGE SHOWN WITHOUT PROTECTIVE CASE. ONLY OPEN IN EMERGENCY.
It's as easy as: Snap Peel StickTM
SNAP
Power device by snapping in half along perforated centre line. This will automatically start the audio instructions guiding you on what to do, every step of the way.
PEEL
Remove the protective liner under the device by continuing to separate the two halves. This will expose the integrated gel pads and extend the connecting cable.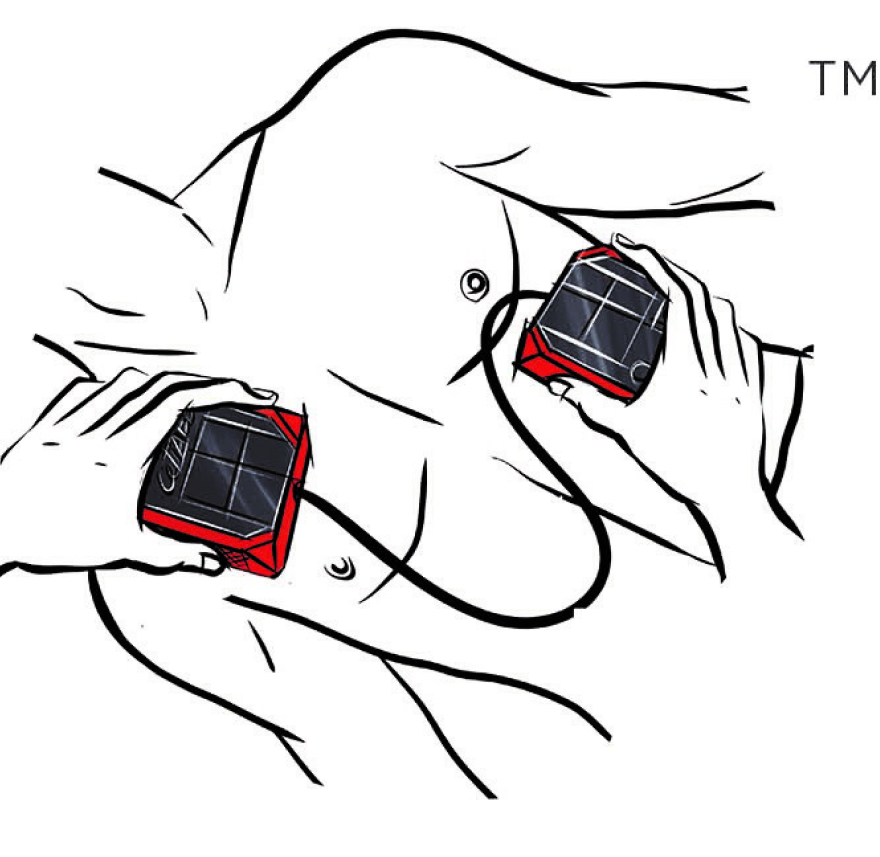 STICK
For adults, place each half of the device on the bare chest (as shown). For infants, place one half on the infant's chest and the other half on the infant's back.
Hear the voice prompts in action
My story is testament to the fact that sudden cardiac arrest really can strike anyone, anywhere, at anytime
- Benjamin Culiff, 17 year-old cardiac arrest survivor
You may also like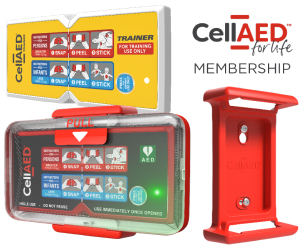 CellAED for lifeTM
Have your CellAED for lifeTM with an ongoing support and replacement service so that you'll always have a CellAED®️ ready for use if called to respond to a sudden cardiac arrest.
CellAED TRAINERTM
Practise using your CellAED®️ with this reusable training replica including the CellAED TRAINERTM App.