What is
CellAED for lifeTM
What if sudden cardiac arrest was to affect your family? Would you know what to do? Would you have the tools to respond effectively? Would you want to know what happened?
CellAED for lifeTM is a membership designed to help prepare and empower you and your family to respond confidently to a sudden cardiac arrest.
Being a CellAED for lifeTM member is designed to give you peace of mind, so that you and your CellAED® will always be ready if called into action and it also helps to provide answers after such an event
Membership inclusions
Education
Instructional training video on how to use CellAED®
Empowered educational learnings, tips & tricks for the whole family
Always Ready
Complimentary replacement of your CellAED® prior to the shelf-life expiry of your old device
Replacement of your CellAED® upon use
Monthly device status updates on battery and storage temperature
Notification of device data observed outside of thresholds
Skip the queue - don't worry about long manufacturing lead times, you'll always get priority
Get Answers
Personal access to event data for the one who experienced the cardiac arrest
Shared access of event data to their medical team
Connecting the responder and survivor
Complimentary CellAED® gifted to the HERO Responder
Additional Benefits
Be the first to know with exclusive sneak peeks and offers
Free shipping and returns on each replacement CellAED® over the life of your membership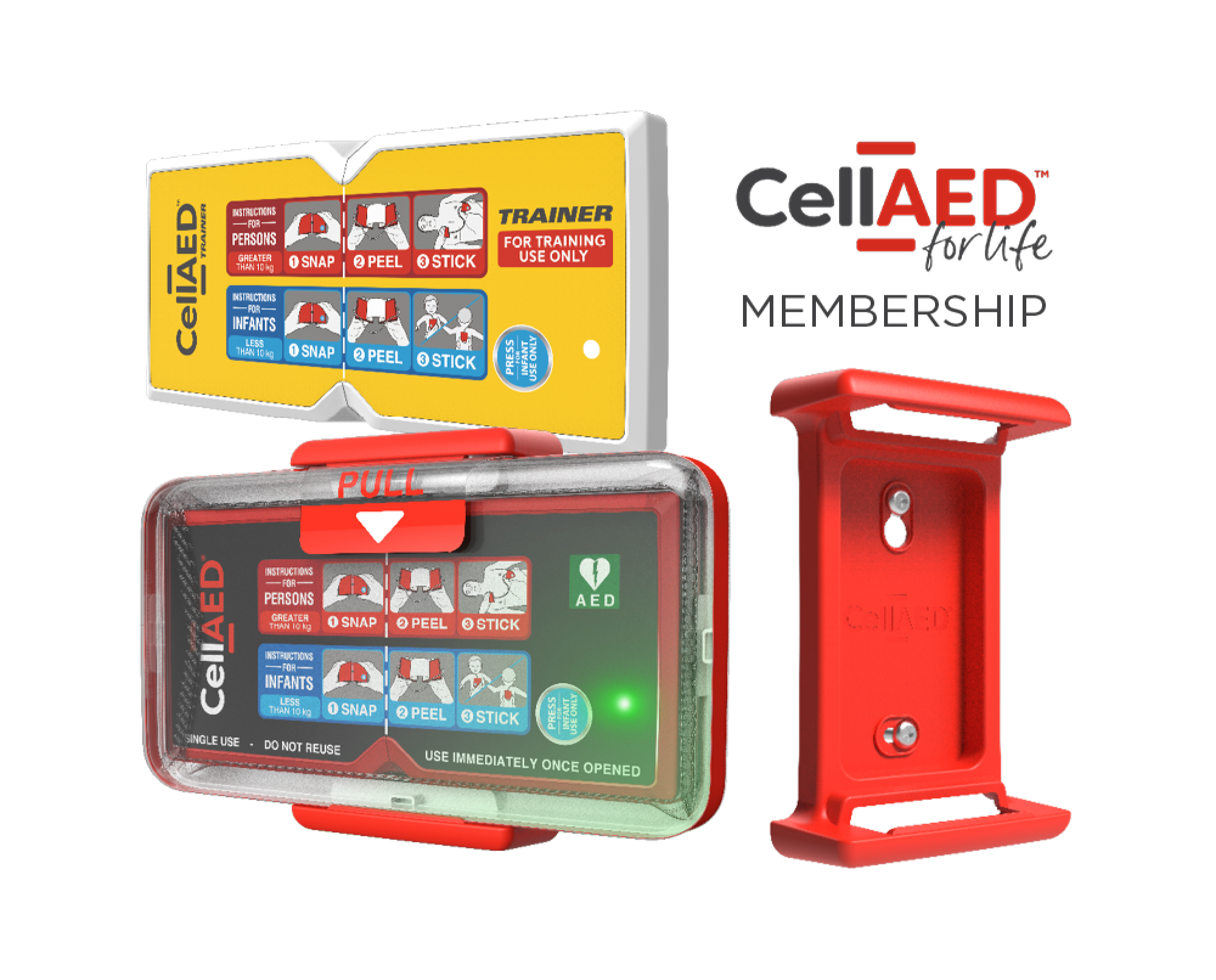 My story is testament to the fact that sudden cardiac arrest really can strike anyone, anywhere, at anytime
- Benjamin Culiff, 17 year-old cardiac arrest survivor
You may also like
CellAED®️
Your handheld, smart personal AED (Automated external defibrillator), for use in the treatment of sudden cardiac arrest in the home, workplace or community.
CellAED TRAINERTM
Practise using your CellAED®️ with this reusable training replica including the CellAED TRAINERTM App.